On week days we work so hard so Weekend should be Amazing.
Sitting on your couch, Eating popcorns, put on your eyeglasses, and all set to Binge Watch. But. . But. . In a confusion what to watch we spend our weekend searching for the most entertaining series. For that problem I decided to make a list for my users. So that in place of searching they will spend their time enjoying these amazing series which are easily available on OTT.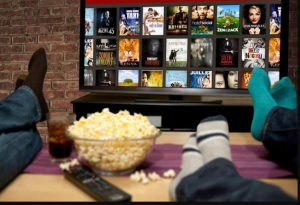 10 Amazing Series
Here is my list of of 10 series which are totally Worth watching and make your weekend Enjoyable.
Avrodh – The Siege Within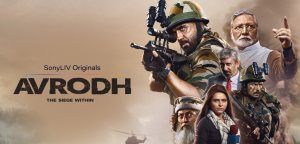 Avrodh the Siege Within is an Indian web series that premiered on SonyLIV on 31 July 2020. The series, directed by Raj Acharya and produced by Applause Entertainment and Irada Entertainment, is a retelling of the 2016 Uri attack and the following surgical strikes.
Family Man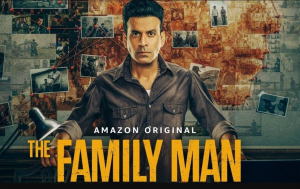 The Family Man is an Indian action drama web series on Prime Video created by Raj Nidimoru and Krishna D.K. Starring Manoj Bajpayee and Priyamani, it's all about a middle-class man secretly working as an intelligence officer for the T.A.S.C, a fictitious branch of the National Investigation Agency.
Ms Marvel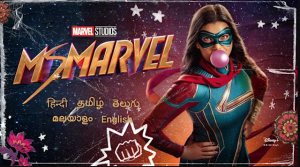 Ms. Marvel is an American television miniseries created by Bisha K. Ali for the streaming service Disney+, based on the Marvel Comics featuring the character Kamala Khan / Ms. Marvel. It is the seventh television series in the Marvel Cinematic Universe (MCU) produced by Marvel Studios, sharing continuity with the films of the franchise. It follows Kamala Khan, a 16-year-old fangirl of the Avengers who struggles to fit in until she gains her own powers. Ali served as head writer with Adil & Bilall leading the directing team.
Sacred Games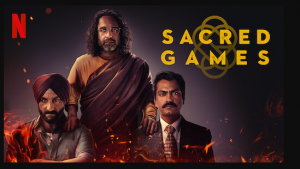 Sacred Games has, without a doubt, gained huge attention because of its frightful script and adrenaline-inducing melodrama, one of the finest Indian TV series on Netflix. It is a groundbreaking series in the Indian Television genre, and the magnetism of Sacred Games is hard to resist, with its dark but Storyful and developed characters. The show's leading talents are impressive, and you'll have to see a realistic TV show on television the next marathon on Netflix and take into account India's socio-political and religious environment.
Maharani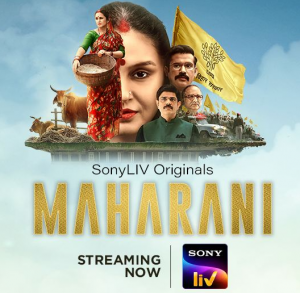 The political multi-seasons series has nothing to do with Lalu Prasad Yadav and his homemaker wife Rabri Devi. A homemaker's life takes a turn when her husband and Bihar's CM are made to announce the name of his successor. While his party members look excited to hear who has been appointed, he makes Rani his successor, leaving everyone surprised.
Aspirants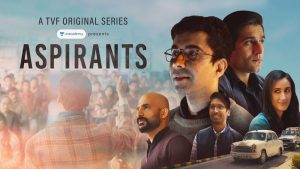 'Aspirants' revolves around the story of the journey of three UPSC (public service competitive exams in India) aspirants and how their friendship is affected as they movie along to become successful. It is currently one of the highest-rated web series worldwide.
Mind Hunter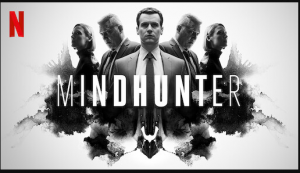 David Fincher, two words. I'll shout at you to watch this episode from the hills if I could if you're interested in the mentality of serial assassins and to find out what a Psychopath can do. Now, if you enter this concert and expect a 7even-even quick speed scenario and exciting action because this is a sluggish Brunner, then you could be disappointed. One that deserves patience. It is a clever, fascinating program that you will feel attracted to, if not for at least a few paragraphs ago from the start. So, hang in and be ready to explode up.
Sherlock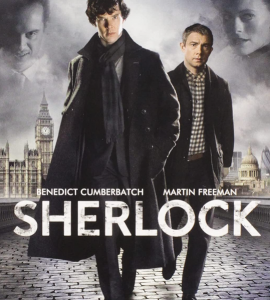 Arthur Dyle's renowned 19th-century persona was now England in 2010. This Holmes-based Sherlock does have his website, wants to use his Blackberry, and gets a smoking rush. An idea that may have been smoothed out was exhausted in the classic show, and fans walked about in these lists of top TV programs on Netflix with a "Sher-locked" T-Shirt when the show grew in popularity. Cumberbatch is inventive, and Martin Freeman gives to the side kicking off a "hooligan psychopath" as Dr. Watson the ideal feeling of normality.
Stranger Things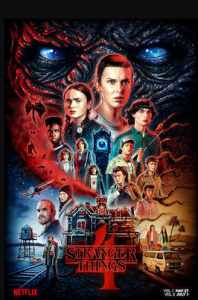 It is without a doubt one of Netflix's biggest popular events of the last several years, one that has stormed the entertainment world. The show centers on the narrative of a group of kids in a small village, their troubling attempts to the realm of monsters, and is like a vortex from the minute you click the play. The cast is very lovely and one of the main reasons why you can't stop viewing the whole thing at once! And the best thing about strangers is that they deserve all the buzz they have gotten up to now and the reputation.
Rocket Boys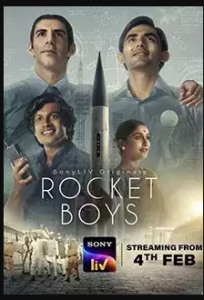 Rocket Boys tells the story of two remarkable men, Dr. Homi J. Bhabha and Dr. Vikram Sarabhai. The plot revolves around three pivotal decades in India's history, and how the country progresses toward becoming a powerful, bold, and independent nation. It stars Jim Sarbh, Ishwak Singh, & Regina Cassandra.